Tech Trendz February 2023
Have you ever felt like you've wasted money on technology that you thought would change your world? The wrong IT choices can end up being more trouble than they're worth. That leaves you to foot the bill for a solution that solves nothing or, worse, creates problems of its own. This month, we have some great advice on making the right tech choices.
Here's what else is inside this month:
Massive Teams meetings are about to get easier
Why '123456' is still the most common password
Two thirds of CIOs plan to digitize their workplace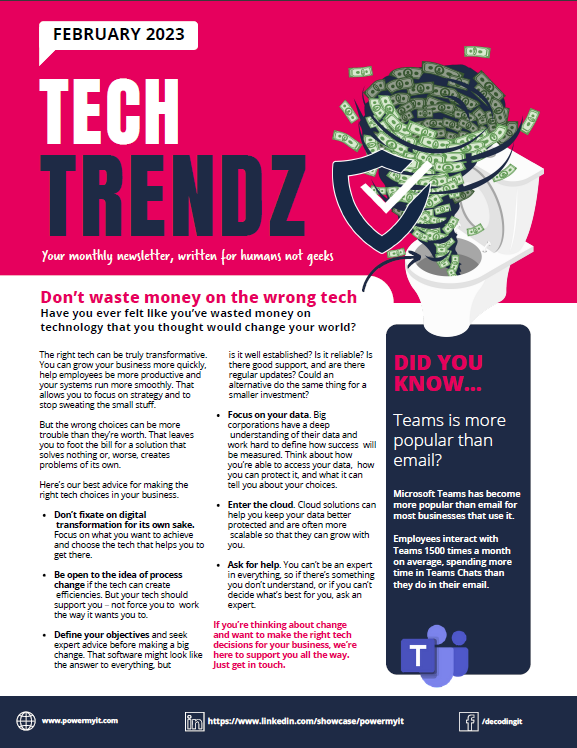 Download your newsletter now!
Fill out the form below and we will email you the link for the PDF