Happy New Year and welcome to the January 2023 edition of our Tech Trendz newsletter.
We're all watching our energy bills going through the roof, but that doesn't mean you should stand back and let it happen. There's a lot you can do to reduce your IT energy costs, so we're leading this month's edition with our practical hacks to help you keep a lid on your consumption.
Here's what else is inside this month:
Outlook's improving its mobile notifications
Does it matter which web browser you use? (Clue: Yes!)
How to check your Chrome security settings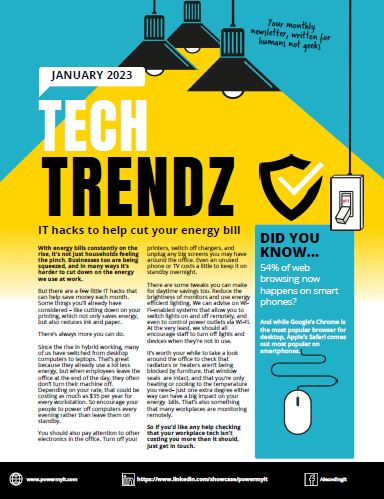 Download your newsletter now!
Fill out the form below and we will email you the link for the PDF